Online Store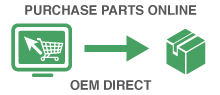 Our online store sells all standard B200 thermostats, bulb & capillary units, and Ulanet™ products. Your order ships within 2 business days; rushed orders are possible. Visit our store by clicking the image above.
OEM Thermostats & Controls
B-200® Conduction type thermostats control operating temperatures of electrical appliances. Purchase original OEM components such as thermostats & switches. Our food service parts are OEM original & compatible. 
An in-house panel of engineers awaits your thermal control challenge. Let us share our expertise with you. With a legacy going back 80 years, Rostra, the owner and operator of Bilbee Controls is the trusted global leader in designing & manufacturing thermal controls.